So.....I went to the library today. And that meant some time spent in the aisle with the craft books. And while I was standing there, I decided I wanted to learn to crochet. I've done a little crocheting before, but I needed a refresher. So I got some crocheting books to learn the basics. I also got this book.
I've been seeing these cute little crocheted animals all over the place.
Etsy
has tons of them, and I've seen them on Pinterest as well. They're so fun and impractical and cute! So yes, I'm learning how to crochet so I can make little animals. I watched a
great tutorial here,
and learned how to make a basic ball shape. I'm kinda excited about how easy it was. I think I'll try to tackle my first real pattern tonight. You may be seeing some amigurumi critters around here soon. :)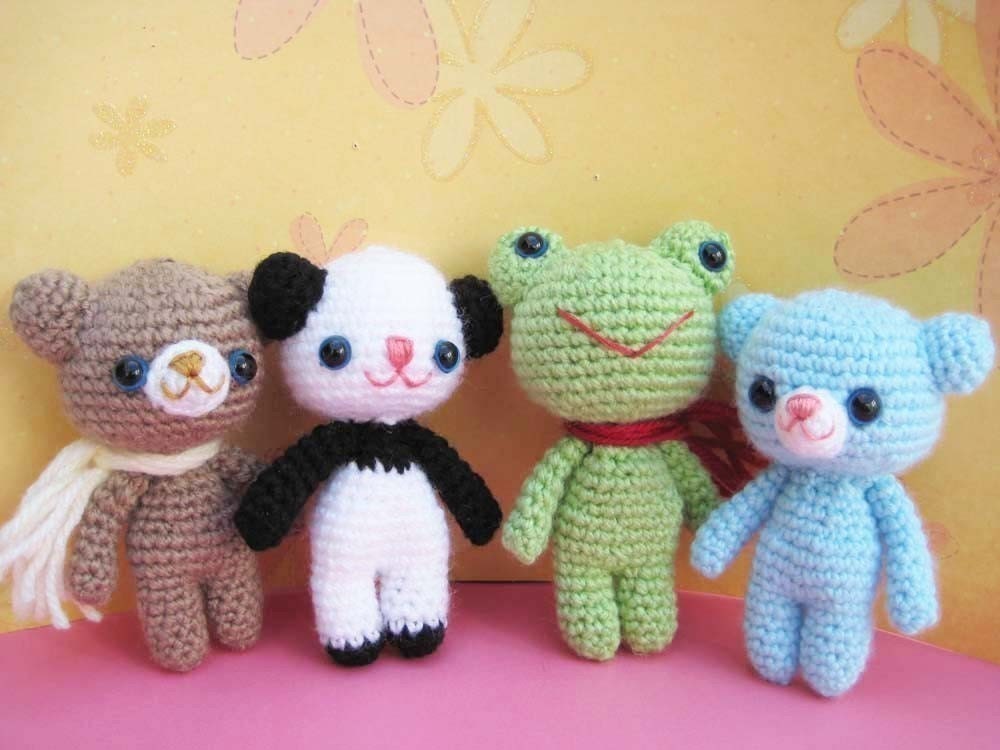 Have you ever tried making amigurumi?
Niki