The Olympics. A mini world war and two weeks of world peace at the same time. Super cool. I love watching the atheletes make super hard stuff look super easy. I wish my body moved like that. Gosh. Anyway, I've rounded up a couple of ideas for showing off your Olympic pride. The obvious choice is a t-shirt like this.
Super easy tutorial perfect for kids or if you're not feeling too ambitious. I don't think you can go wrong with this one. Find the tutorial
here
.
Or maybe you're in the mood for something edible? These cupcakes look fantastic!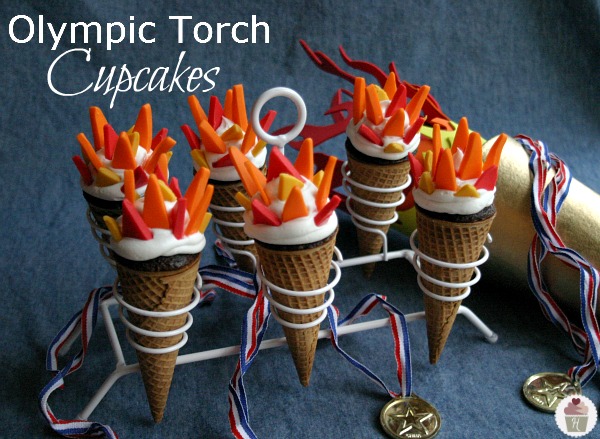 Personally, I would skip the candy clay and just color my frosting orange. I'm lazy like that.
And finally, show off your Olympic style with a super-cute
necklace
with the classic five rings.
Well, there's just a few ideas to I found to help celebrate the Olympics. Let me know what you've done or created in honor of this once-every-four-years sporting occasion. Bye for now!
Niki